Grease is the Word 13th to 15th February 2019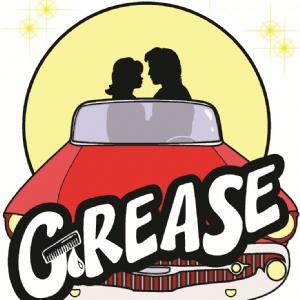 Our production of Grease is taking to the stage in less than two weeks and we'd like to give you a bit of information about the show and the fantastic journey our students have been on. Preparation for the production started way back in July last year, when more than one hundred students piled into the Drama Studio and excitedly auditioned for their part in the play. The teachers sat behind a long desk looking like the dreaded X factor judges and it's safe to say that everyone was very nervous. Over 30 girls auditioned for the part of innocent and demure Sandy and 10 boys auditioned for the part of T-Bird heart throb Danny Zuko. The teachers saw some fantastic auditions, as well as some more interesting ones, but we were very impressed by the talented students who auditioned. We had a very difficult task in casting this year's show as there were so many great auditions to choose from.
Rehearsals started in September and students stayed after school every Monday and Wednesday, as well as some Thursdays too until 5pm to rehearse the show. They have even given up their weekend before the show to come into school to work on the production with the teachers – although they have been bribed with pizza and chips! It has taken a lot of time and dedication to pull this performance together, but we are very proud of what we have achieved and we know all the hard work will be worth it when show week finally comes around. Rehearsals have been great fun; we've laughed a lot and it has been fantastic to see the students making new friends and really enjoying themselves. They have made this production an absolute pleasure to work on and we cannot wait to see them getting the praise they deserve during show week. So, we're on next week! The show is on Wednesday, Thursday and Friday next week (13th – 15th Feb); it starts at 7pm and we really hope to see you there. Tickets are on sale at the Finance Office now and are £4 for students (including sixth form) and £6 for adults. You will also be able to buy tickets on the door so please pop down on the night and enjoy the show. We really are proud of this production so please come and support us. We really hope to see you there!
Mrs C Banks