House Information
Netherthorpe School has a long established and highly successful House System. There are three houses: De Rodes, Frecheville and Sitwell. Each year the Houses compete for the coveted House trophy, The Rosebowl.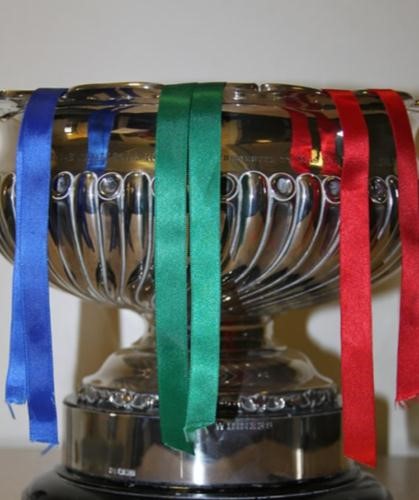 Through the year students compete in a range of sporting and non-sporting events. In addition to this the House system promotes hard work and every reward point awarded, contributes to the House scores. House Captains are appointed from across the school, and are responsible for signing students up to Sporting House events.
The Houses are named after three important local families who were great benefactors to the school through its long history. Netherthorpe is unique in that students wear a House badge on their blazer rather than a School badge. Such is the importance of the House System that I doubt there is a former student who does not remember which House they were in. New students usually follow in their parents' or siblings' footsteps and join the 'family' House when starting at Netherthorpe.
House activities
Each year a range of sporting activities take place from Badminton to Basketball, Netball to Football, Rounders, and Cricket. The centre piece of the sporting calendar is of course Sports Day, covering a wide range of athletic track and field disciplines. In recent years the school has enjoyed this taking place at the English Institute for Sport.
In addition to the sporting activities are the non-sporting events from Chess, the food menu, dressing up events, the infamous 'Name Game', Engineering challenges and the major annual House Day in which students not attending sports day compete on a range of challenges across the school from rocket building, trebuchet design, technical challenges, ICT challenges, Science competitions and many more.

History of the Houses
During registration in Y7, the students will take part in the 'History of the Houses' activity. During this time, students will research the fascinating history of the founding families which make up the House System. They will also have one registration period in the 'Old School'- a building built in the Tudor periods, which makes up part of the school's interesting heritage.



Frecheville De Rodes Sitwell